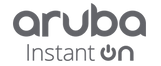 Wall-mounted Industrial Switches
Rack Mount Industrial Switches
DIN-rail Industrial Switches
Aruba Instant On 1930 Switches
© Copyright 2020 saba-eg.com. All Rights Reserved.
PLANET Industrial Ethernet equipment is compliant with various industrial protocols and ITS certifications such as MQTT, Modbus, SCADA, EtherCAT EN50155 and E-Mark to meet all the transmission needs, be it Information, Control or Device. PLANET features ERPS Ring, IEEE 1588 PTP, Layer 3 routing, 10G transmissions, cybersecurity and more to ensure high performance and security of our comprehensive Industrial Ethernet collection.
A switch is so much more than just a port. For business networks, switches form the foundation for reliable connectivity. The Aruba Instant On 1930 Switch Series can empower you to do more. Affordable and easy-to-deploy, these smart-managed, fixed-configuration Gigabit switches are designed with the small business in mind.