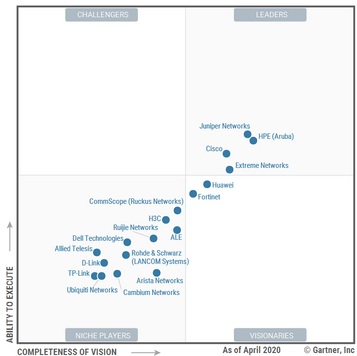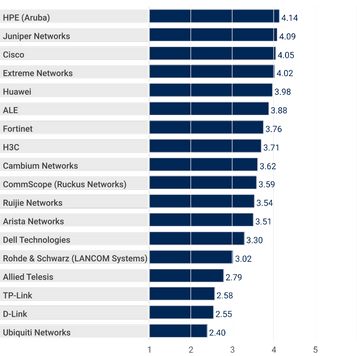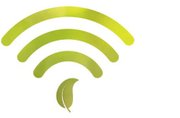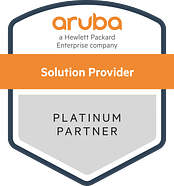 SABA guarantees excellence in designing and installing products for WiFi coverage. We are the first Aruba Managed Service Provider in Egypt. Know More →
HPE (Aruba) Recognized as Leader, and scored highest in Critical Capabilities use cases in 2020 Gartner Reports.
Green Access Point: In order to protect our environment, We highly recommend Aruba Wi-Fi 6 APs to our clients. Aruba Wi-Fi 6 APs utilize analytics from NetInsight to automatically transition in and out of a sleep mode based on client density. That reduce the consumption of the power to the minimum. Check our CSR →
Aruba access points use AI-powered RF optimization, rich user and app intelligence, dynamic segmentation and smart management options for improved user experiences, seamless cellular and Wi-Fi transitions, and SLA-grade application QoS. APs support IoT devices running Wi-Fi, Zigbee, Bluetooth, and third-party protocols.
SABA is a Platinum Partner to Aruba, a Hewlett Packard Enterprise compay We have designed and installed a lot of successful projects in partnership with Aruba which made us trusted and recommended by Aruba team. Our team is certified and able to provide a reliable solution according to the need. The support at SABA is what differentiates us as we never abandon our valuable clients when they need help.